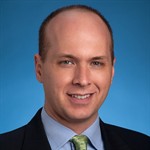 A Richmond native I began my mortgage lending career in 1997, ever since I have been assisting clients with their mortgage financing needs, whether to buy a home, refinance their mortgage, or build a new home. I have built my career on professionalism, ethics, and service.
My background and experience are invaluable when negotiating the maze of the mortgage process today.
It is my goal to be a trusted and reliable part of my clients' financial guidance team. We provide highly competitive residential financing up and down the east coast my main focus here in Central Virginia. Our commitment to servicing loans for the long term allows my clients to feel confident in our partnership..
The unwavering commitment to my clients and business partners begins with the ability to offer peace-of-mind that they will get the answers they need, when they need them, from an experienced mortgage professional backed by a company laser-focused on amazing customer experience. My business is 100% built by client referral, so please don't keep me a secret. If you know anyone who may benefit from my professional assistance, please pass along my name. I truly appreciate all referrals.
I'm here to answer any questions you might have about our products and services. Feel free to contact me using any of the following methods:
Email: ken@capitolmortgagegroup.com
Phone: (804) 362-7600