First Time Home Buyer – What to Do When You Are Outbid on a Home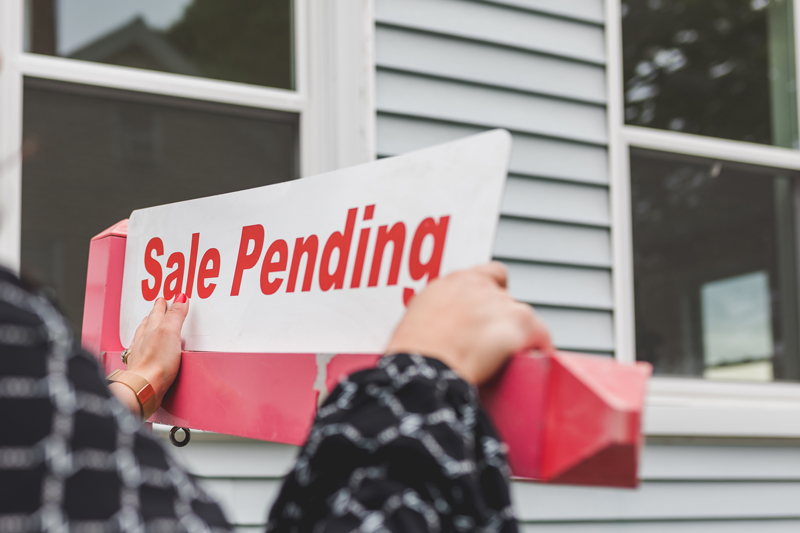 There is a big demand for homes right now which has resulted in many people getting into bidding wars to secure the home of their dreams. When you have more buyers than homes, things can get pretty intense. If you found a property that you really liked, put a bid down and were outbid by someone else then you're probably pretty disappointed. However, it might not be time to walk away just yet. Here are a few things you can still try.
Try to Cater to the Seller
Ultimately, the goal is to appeal to the seller, so you seem like the perfect buyer. The process of selling their house should be smooth, so see what you can offer that would sweeten the deal. For example, people paying cash for a house will usually have an advantage. Of course, this isn't practical for everyone. If your offer isn't contingent on the sale of your current home, this is also beneficial. The seller isn't going to want to hear that there's a possibility the whole deal could fall through at some point, and they'll have to start over. See if the seller has a need to get out of their home quickly. If they have a closing date in mind and you think your agent and attorney can move things along, use that to your advantage.
Consider the Home Inspection
Skipping the home inspection process can save time, but this really is something you want to utilize for your protection. What you can do is purchase the home 'as is'. Whatever you find out about the property won't have to be fixed by the seller. It's going to be your responsibility once you move in. Sellers like to know that they don't have more money to invest in the sale of their home and they may eager to sell to you if you offer this up.
Consider Your Offer Amount
Talk to your agent about the amount that you offered. Were you realistic about the amount or did you underbid? You might not be able to come back and bid a new amount anymore if another offer has been accepted, but you can learn your lesson for the next house you find. If there's time, think about putting in a counter offer that's higher than the current price point.
Work with Your Lender
The lender that you're using to secure a home may have some advice for you. You may need to increase your budget to get the kind of house that you're looking for, so see if they can help you with that. You would be surprised what an additional $15,000 can buy you. The goal is to shop from a pool of homes that has a lot of listings.
You should also have everything squared away with your lender so the closing process can begin as soon as your bid is accepted. A seller wants to know that you're in a financially strong position.
Consider Different Areas
If you're looking in one area of town and can't find anything to buy, think about expanding the area that you're searching. There may be some really great listings just outside that area where people aren't bidding so competitively. Adding another five to ten minutes to your commute isn't a huge deal.
Consider Different Types of Homes
If you're searching for a house that has everything you want, this makes it harder to find what you're looking for. Leave yourself a little wiggle room. If you find a house that has everything you want but it's short that bonus guest room, consider purchasing the home anyway. There may be some extra space downstairs that you can convert into a guest bedroom. If a yard doesn't have a fence for your dog like you wanted, it's not a big deal to have one installed. Pools, sheds, car ports, updated kitchens and color schemes are all things that you can achieve yourself. There is some degree of remodeling that you should be willing to take on in order to make the house your own.
Now that you know about some helpful tips that can aid in the search for the home of your dreams, get out there are start looking again. It's natural to be disappointed when something falls through, but you shouldn't get discouraged for too long. There are always homes being added to the market. You just have to work fast to grab one while you can.