A Pipe Burst in My House… Now What?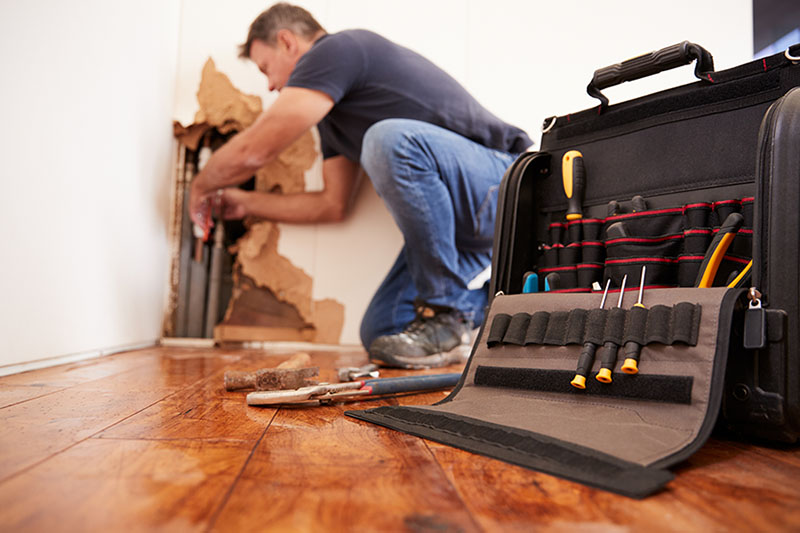 If you are a homeowner, you have probably experienced a home maintenance surprise. If you haven't yet, chances are it will happen at some point. Here are a few questions to ask yourself before you take the next step.
Are there more serious issues?
This is always a good place to start when you see something that needs fixing in your home. A crack in the wall is unsightly, but if it is a symptom of a more serious foundation issue, the place to focus your repair energy and dollars is the source of the problem—the foundation.
Should I call in a pro or DIY?
The answer to this will largely depend on your skill-level and time availability. Things like plumbing and electrical work can be difficult to figure out and disastrous if you get it wrong. Some work requires a licensed professional to repair, so always check the local building codes to make sure you are in compliance.
Will insurance cover the damage?
You pay the premiums every month, so now may be the time to use that homeowner's insurance coverage. It can be worth a call to your insurance company to see if the damage and repairs are covered. Keep in mind that normal wear and tear is seldom covered under most policies. A home warranty, either through the builder if you bought a new-construction home or one that you purchased separately, is another place to check.
Is this a good time to upgrade?
If you are getting something repaired, it may be a good opportunity to replace things that could use an upgrade. This can be anything from electrical or plumbing systems to cosmetic features, such as flooring or paint color. Consider your budget before you start daydreaming about a home renovation, since the most important thing is to fix what is broken.